There are a ton of self improvement books out there in a ton of different categories.
You can find self improvement books in weight loss, becoming a better listener, developing a healthy lifestyle, exercising and on and on…
…but then there are some self improvement books that apply to every facet of life where the principles and philosophy can be used to improve any area of your life.
The following is a list of 5 must read self improvement books for 2015 that will do just that. These books have changed my life and can do the same for you.
Must Read Self Improvement Books
If you want to take a deep look into your personal psyche and why you do what you do there's no better book than Psycho-Cybernetics.
This book was recommended to me by a multi-million dollar earner in the home business industry and is the book that took him basically from rags to riches.
A few of the things you'll learn are: dehypnotizing yourself from false beliefs, learn to utilize the power of rational thinking, discover the success mechanism inside you, improve your self-image and much more.
I personally make it a point to read from this book at least 30 minutes per day! Yes, it's that important in my life and is probably the one that has had the most affect.
Interestingly, the first time I ready Think and Grow Rich it was more spiritual in nature to me than "thinking and getting rich." I found it fascinating!
Since then I've enjoyed hours of learning, applying the principles within and becoming a better person, husband, father and business owner. If there is no other book you read from this list or ever in your life, this is the one book you should read and study!
This book is going to challenge they way you've thought about things and are accustomed to (in a good way). The Science of Getting Rich is going to make you re-think maybe even some personal beliefs you have about life and Infinite Intelligence.
Don't let that scare you because "this book can get you all the riches you've ever dreamed of" by applying the principles within.
This book is a clear-cut, practical guide not only to acquiring riches, but also to advancing personal growth! With its timeless principles, it is the forerunner of every other personal finance and self improvement books.
I. Love. Jim Rohn. I could read and listen to his stuff over and over…
…in fact, I do! With 7 Strategies For Wealth & Happiness and others Jim Rohn has helped me change my personal philosophy, which has changed my life!
One of my favorite quotes is, "For things to change, you need to change". That one line helped me stop blaming everyone and anything for my failures and realized that it was all on me. Once I changed, everything changed. I'm a much a happier person now and more positive.
How to Win Friends & Influence People will help you have a pleasant personality and how to be interested in other people so that they will be interested in you.
Some other things that you will learn from this book are: communicate with diplomacy & tact, make people like you, increase your ability to get things done, become a more persuasive communicator and be a more effective leader.
Going back to a Jim Rohn quote, "To attract attractive people, you must be attractive. To attract powerful people, you must be powerful. To attract committed people, you must be committed. Instead of going to work on them, you go to work on yourself. If you become, you can attract".
More Self Improvement Books Worth Mentioning
Hopefully you'll take my considerations for the 5 must read self improvement books for 2015 seriously. Like with anything, I can't force you to read them… I can't force you to change… You are the only one that can decide that, but if not now, when?
The list of self improvement books above are just a small list of many great books out there worth reading. Here's a few others worth mentioning:
These are some of my favorite self improvement books… What are your favorites? Leave a comment with your answers and am always looking for good reads and ways to improve.
---
If you learned something from this post, please like, comment and share it with your friends!
Remember only YOU have the CHOICE
to make it a FANTASTIC day! 🙂
Your Partner in Success,
EVAN SCORESBY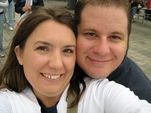 To work with me directly, click here.
Connect with me on Facebook.
P.S. Attention Internet Marketers: There are two main tools you need – email marketing platform and a landing page creator. Now you can get both in one place for a low monthly cost! Plus they offer a FREE 30-Day trail! Click here to learn more.