It's February 23, 2014 and in just a matter of a few weeks winter will have passed and Spring will be at our doorsteps. In fact, today it felt like it was already here!
For Northern Utah, the weather has been unseasonably warm and today I was able to open our windows and let in the fresh clean Spring-like clean air! Let's just say I did a little Spring cleaning, but part of it may not be what you think…
A Different Take On Spring Cleaning
If you learned something from this post,
please like, comment and share it with
your friends!
Remember only YOU have the
CHOICE to make it a GREAT day!
Your Partner in Success,
EVAN SCORESBY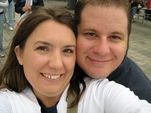 P.S. Shhhh! This is a closely guarded secret ==>> Click Here ONLY if you can keep a Secret.