It's that time of year again to set goals and New Year's Resolutions.
It's a time to reflect on what we accomplished (or didn't accomplish) the previous year and see what we did well and what we could improve on.
Did you set goals for 2014 only to bomb a few weeks later? Did you keep strong or did you give up? Well if you bombed out and gave up, you're not alone. But that doesn't minimize the importance of making and accomplishing goals.
It's how we get things done. It's how we progress and move forward in life. It's how we accomplish menial everyday tasks. Everyday you are setting, achieving, and failing at goals – even if it's at a subconscious level.
The Old Way to Set Goals
I recently did some research on goal setting and the psychological effect on the way we set goals and how it sets us immediately to succeed or fail (or have an increased chance either way). It all comes down to how we write down and keep the goal in our mind.
Here's a few examples of the "old" way of writing down goals:
Don't drink soda/unhealthy drinks
Don't eat out everyday
Don't sleep in
Don't lose your temper
What's wrong with these goals? They all have a negative connotation to it. Let me put this another way, if I told you don't think of a purple elephant what are you doing? Thinking of a purple elephant! So when you're thinking of your goal or writing it down on paper that says, "Don't drink soda" all you're thinking about is drinking soda!
And if you're a student of the "Law of Attraction" and know anything about the power of the mind, what you think about comes about. So most likely the opposite of your goal is going to happen – drinking more soda instead of less!
The New Way to Set Goals
From the examples above, we can rewrite them and reframe them in our mind that will have a positive effect rather than a negative one. Here's how we would do this:
Drink more water & healthy drinks
Eat more home cooked healthy meals
Wake up early
Be patient & understanding
Obviously there's other factors to consider when you set goals as well adopting the S.M.A.R.T method…
…Specific, Measurable, Attainable, Relevant & Time Related. So for example, instead of just setting a goal of drink more water, you'd set it this way: "Drink 64 ounces of water every day."
I hope these quick tips helps you when you set goals this week as it has helped me this past year. I'm curious to know your goals, please leave comment below if you're willing to put it out there are share it with the world!
---
If you learned something from this post, please like, comment and share it with your friends!
Remember only YOU have the CHOICE
to make it a FANTASTIC day! 🙂
Your Partner in Success,
EVAN SCORESBY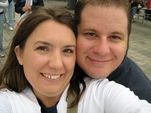 To work with me directly, click here.
Connect with me on Facebook.
P.S. Attention Internet Marketers: There are two main tools you need – email marketing platform and a landing page creator. Now you can get both in one place for a low monthly cost! Plus they offer a FREE 30-Day trail! Click here to learn more.