Fiverr came out with a big announcement the other day that's sure help more people get access!
I've often used Fiverr for many uses with my online business and have often recommended to others and people that I coach.
It's a great place where you can employ the services from others for five bucks. The services that are available are far and wide and can pretty much find anyone to do anything for you for five bucks.
In the past, Fiverr was limited on payment options where their only method of payment was PayPal. There's a lot of people who don't have a PayPal account, especially newbies in the internet marketing business.
Fiverr's Big Announcement is that they opened up payment options where they now accept every major credit card! You now don't need a PayPal account in order to buy "gigs". This is awesome! Especially for newbies.
Ways I Personally Use Fiverr
When I've used Fiverr, it's mostly been online business related. Here are a few things I've personally bought on Fiverr to help me with my internet marketing business:
Creation of a Facebook cover photo for my fan pages.
Business logo design.
Getting hundreds of "likes" to my Facebook pages.
Promoting my websites.
SEO back linking services.
This list is just a few things you can find on Fiverr. Feel free to check them out and see if a gig is right for you.
---
If you learned something from this post,
please like, comment and share it with
your friends!
Remember only YOU have the CHOICE
to make it a FANTASTIC day! 🙂
Your Partner in Success,
EVAN SCORESBY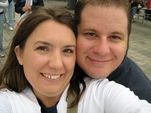 To work with me directly, click here.
P.S. If you want someone to rub chocolate syrup on their fat belly and sing happy birthday in his underwear for five bucks, there's someone on Fiverr who will do just that. No really…there is. Check it out here.