There are two types of posts you can make in Facebook…
First, posts that will make you money and second, posts that don't.
Most people who use Facebook post content with really no idea that they could be posting for profit. For a lot of Internet Marketers using Facebook, it's their #1 marketing method of marketing and of course needs to be used strategically…
…because you don't want to become a "spammer" and all you're doing is posting promotion after promotion. That's one of the quickest ways to get kicked out of Facebook.
I use the 80/20 rule. 80% of the time I post useful, valuable and helpful information to my followers on Facebook. The other 20% of the time I'm actually posting a promotion (i.e. "Money Post"). It's specifically designed to make you money.
How To Do a Money Post in Facebook
Hopefully that helped you how to do a money post in Facebook and gives you some guidance going forward. "Money Posts" will be key in moving your business forward and making sure a lot of people see it. Just by doing one of these posts doesn't mean you'll automatically make money. You still need to promote and market the post just like you would do anything else.
---
If you learned something from this post, please like, comment and share it with your friends!
Remember only YOU have the CHOICE
to make it a FANTASTIC day! 🙂
Your Partner in Success,
EVAN SCORESBY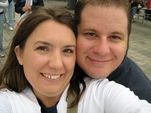 To work with me directly, click here.
Connect with me on Facebook.
P.S. Attention Internet Marketers: There are two main tools you need – email marketing platform and a landing page creator. Now you can get both in one place for a low monthly cost! Plus they offer a FREE 30-Day trail! Click here to learn more.