How to Feel Good Through Appreciation
When you first wake in the morning and the last thing before going to bed, take 2-3 minutes and just start saying the thing you're thankful for. There's power in verbalizing appreciation in helping you feel good…
…feeling good about yourself, your life and your business. Showing appreciation goes hand in hand with the Law of Gratitude and the more grateful you are it seems to me the more you receive.
---
If you learned something from this post,
please like, comment and share it with
your friends!
Remember only YOU have the CHOICE
to make it a FANTASTIC day! 🙂
Your Partner in Success,
EVAN SCORESBY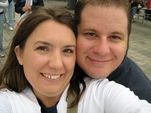 To work with me directly, click here.
Connect with me on Facebook.
P.S. Get 7 Free Videos of Online Sponsoring Secrets
that will help you get more leads, sponsor more reps
and make more money!