6 Days of Work, 1 Day of Rest
---
If you learned something from this post,
please like, comment and share it with
your friends!
Remember only YOU have the CHOICE
to make it a FANTASTIC day! 🙂
Your Partner in Success,
EVAN SCORESBY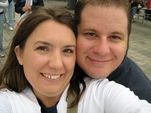 To work with me directly, click here.
Connect with me on Facebook.
P.S. Get 7 Free Videos of Online Sponsoring Secrets
that will help you get more leads, sponsor more reps
and make more money!