You should NEVER EVERuse DirectCPV to advertise!
Why?
Before I answer that questions, let me give you a little background and history.
DirectCPV is an advertising platform that allows you to do CPV marketing (i.e. Cost Per View)… Also known as "pop-up advertising".
This type of platform allows you to target specific websites and when a someone goes to that website, your website or ad would pop-up.
It's a legal way to steal traffic.
Note: DirectCPV is just one of many advertisers that do this type of advertising.
In addition to running my own online business, I also work for a company as a coach/trainer to teach other people how to do affiliate marketing and run their own online business. One of the advertising strategies that we often teach is CPV Advertising.
The company that I work for had a business relationship with DirectCPV and used to be a great place to advertise your affiliate offers or your own business, sales pages, capture pages, etc.
We severed that business relationship for a couple of reasons:
Very little DirectCPV Support. For example, could never talk to someone, messages took forever to be returned, unanswered emails, etc.
No Show at 2014 Affiliate Summit. The Affiliate Summit is an annual event that a lot of advertisers make sure they have a presence their to promote their company. DirectCPV no showed at the last one. BAD SIGN!
Low to Zero Quality of Traffic. DirectCPV used to have excellent quality of traffic, but over the last 6-8 months it's really gone downhill. More important, it was discovered that they were delivering fake clicks using bots! That's downright fraud and unethical. Basically you're paying for your ads to be seen by real people, but most of the time nobody is seeing them because it's fake!
That my friend, is why you should NEVER use DirectCPV!
What Should You Use Instead?
Like I said before, there's a lot of different platforms that you can use for this type of advertising. Here are a few of my recommendations:
Some of the networks are easy to get in, some are more difficult and require either referrals or a lot of experience. You can pretty much get into Media Traffic and AdOn Network no problem. In fact, I'm personally using Media Traffic and getting good results on my promotions.
---
If you learned something from this post,
please like, comment and share it with
your friends!
Remember only YOU have the CHOICE
to make it a FANTASTIC day! 🙂
Your Partner in Success,
EVAN SCORESBY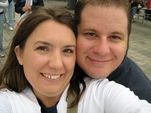 To work with me directly, click here.
Connect with me on Facebook.
P.S. Get 7 Free Videos of Online Sponsoring Secrets
that will help you get more leads, sponsor more reps
and make more money!