Pretty much ever since the Internet was born I've been searching for streams of Internet income.
I've had my hands in just about everything since.
If you haven't noticed, I've been kinda M.I.A. lately. No blog posts, no Facebook and no promoting… really anything.
Why?
I've been getting back to my roots and started another stream of Internet income. A stream of income that made me wonder why I ever turned off the tap!
On December 5, 2001 I had my first sale on eBay! Over the next couple of years made thousands of dollars!
Then I stopped.
I think I just got burned out and got tired of inventorying and shipping products, but certain events have taken place in the last few months that led me back to my roots of selling on eBay!
Since I started selling on eBay again, I made nearly $1,500 in my first 30 days! And it's just continue to build. This time around it's just not my own products, but others products that I don't even have to worry about shipping or inventory!
Sharing My eBay Internet Income
Now don't get your hopes up, I'm not giving you any money… but you could see it that way. Because I'm gonna give you the next best thing!
My knowledge.
I'm in the process creating a my step-by-step method of my eBay strategy in a series of training videos with supplemental resources.
The best part? I'm offering it FREE for a limited time!
All you need to do is get on the early bird by filling out the simple form below:
When the training site is LIVE you'll be the first to know.
2015 is gonna be the best year ever!
---
If you learned something from this post, please like, comment and share it with your friends!
Remember only YOU have the CHOICE
to make it a FANTASTIC day! 🙂
Your Partner in Success,
EVAN SCORESBY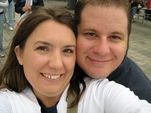 To work with me directly, click here.
Connect with me on Facebook.
P.S. Attention Internet Marketers: There are two main tools you need – email marketing platform and a landing page creator. Now you can get both in one place for a low monthly cost! Plus they offer a FREE 30-Day trail! Click here to learn more.